🌊 Introducing MERMAID 2.5! Version 2.5 brings faster downloads, a seamless link from your projects to the MERMAID Dashboard, and other new features requested by users. Dive into the upgraded tool and supercharge your coral reef field data! 🐠📊
Standard Deviations
MERMAID now calculates standard deviations corresponding to estimated sample event (site and date) averages. Users can find this information in project data exported from the app as XLSX, under the Sample Event (SE) tab, or by retrieving sample event data using mermaidr, which gives direct access to MERMAID data through R Studio.
Delete Projects
Unused or multiple test projects can submerge users in unnecessary data, clogging up projects. Now, with MERMAID Version 2.5, users can delete dormant projects. Rest assured, the process involves multiple steps to prevent accidental deletion and safeguard essential data.
Here's how: Before deleting a project, ensure you have admin rights to the relevant project. Then, remove all additional users and sample units submitted and collected. Once you've located the Delete Project button, activate it on the Project Info page.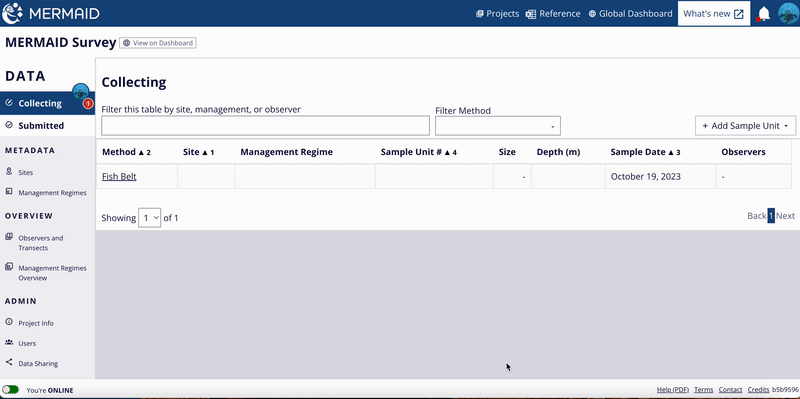 Administrator Tag
MERMAID's new feature simplifies identifying administrator roles in any project. Before introducing the admin tag, a user would have to enter a project and navigate to the User Page to establish their own role in that project.
Now, with the new admin tag, users will automatically be able to see their role — admin or not — based on the presence of the admin tag next to the project names on the Projects page. This means there is no need to sift through projects to check a user's admin status.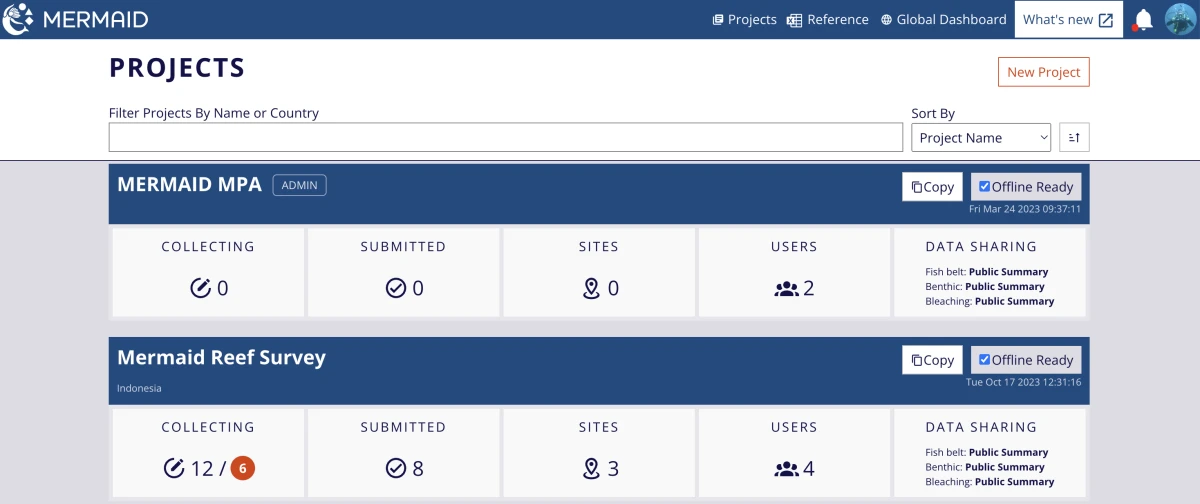 Quick link to project dashboard

In MERMAID version 2.5, users can view their project in the MERMAID Dashboard directly from the Collect app. Simply click on the icon next to the project name to navigate to the dashboard.

Faster data access with MERMAID
We have overhauled communication between mermaidr and the MERMAID API. Now, accessing data using mermaidr is 3 times faster than before! Before, a large xlsx download would take 40 seconds now takes 12 seconds!

Explore these new features by visiting the updated MERMAID app.
Need additional support? Connect through our Contact Form, and we'll get back to you.