How does data sharing work on MERMAID, and what options are available to help users protect private information?
We believe that data is more powerful when shared.
MERMAID Beta supports different options for data sharing. These options determine your project can be shared and visualized with other platforms through MERMAID's API, such as – coming soon! – MERMAID's Global Dashboard.
Data sharing is at the heart of MERMAID. We believe that researchers and managers working collectively can use the power of data to make faster, better, and more evidence-based decisions. Coral reef monitoring data is collected with the intent of advancing coral reef science and improving management. We recognize the large effort to collect data and your sense of ownership. That's why we've worked hard with you – the field users – to design and support three different options for data sharing, and the ability to set options differently for reef fish, benthic or bleaching methods.
Data sharing will not be implemented until all project admins are contacted and provide consent that they are aware of the different data sharing options. We expect this to happen later in 2019.
MERMAID supports three options for data sharing:
Public summary – Collected observations are private, but site-level summary statistics are public, along with metadata for project, protocol and site. This option is the default.
Public – All collected observations and project metadata can be accessed. For example, project data can be eventually downloaded from the planned MERMAID dashboard.
Private – Collected observations and site-level summary statistics are private, but metadata for project, protocol and site, including site location and type and count of sample unit at each site, are public.
Data sharing options are selected separately for your fish, benthic, and bleaching data, and each can have different data policies if necessary.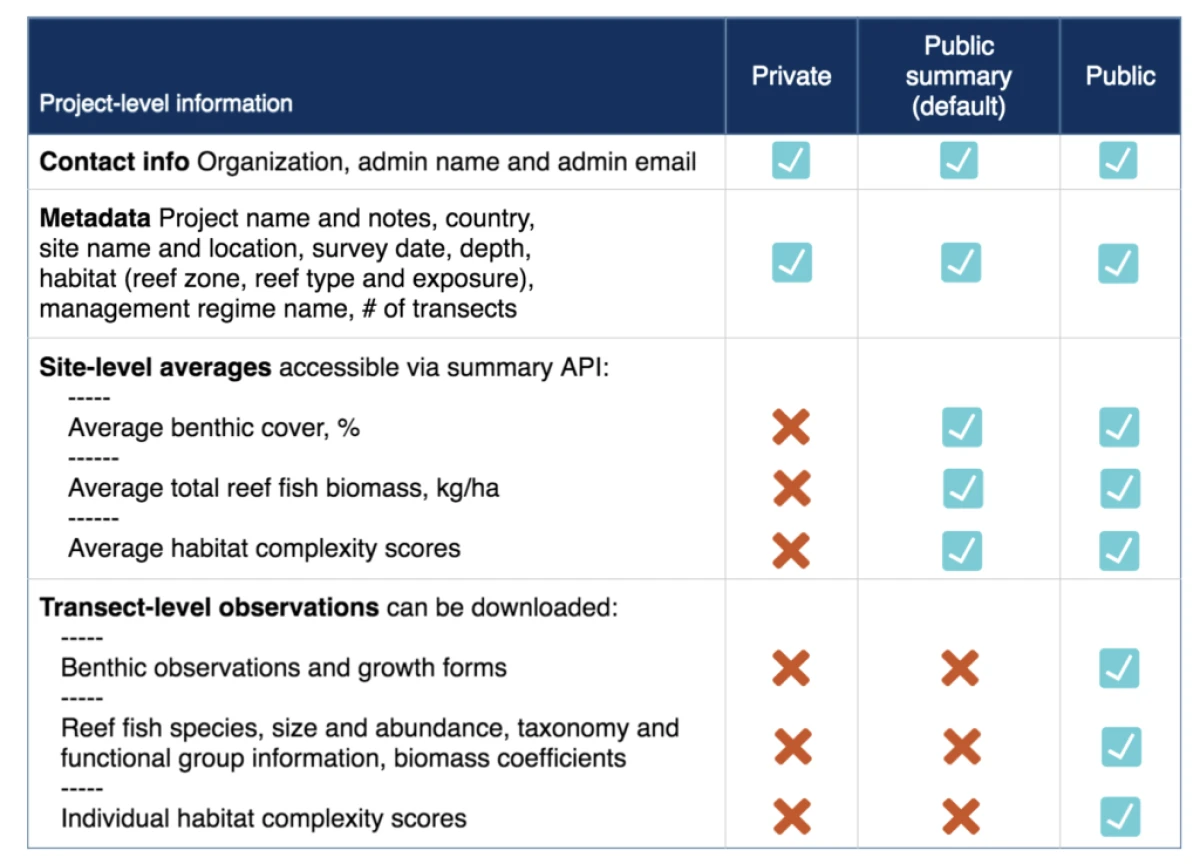 Data policy levels can be chosen when initially creating a project, in the project wizard: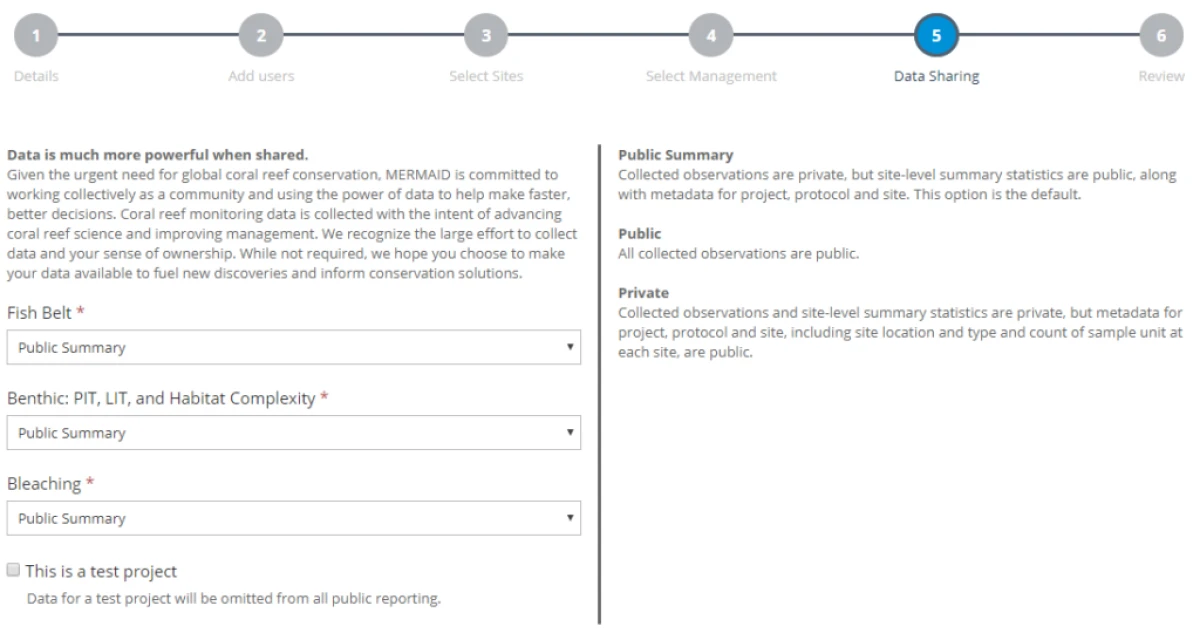 Data sharing options can also be changed at any time by a project admin in the 'Data Sharing' tab of the admin toolbar within the project.