This sample unit is a rapid assessment field method that can be used to quantify coral bleaching, based on the methodology proposed by McClanahan and Darling (2016). Users record observations of coral bleaching as percent bleached and percent coverage of benthic types.
To enter a coral bleaching transect, you will need to start with your quadrat size.

Observations are entered for 'colonies bleached' as percentages, and as percent coverage of benthic attributes.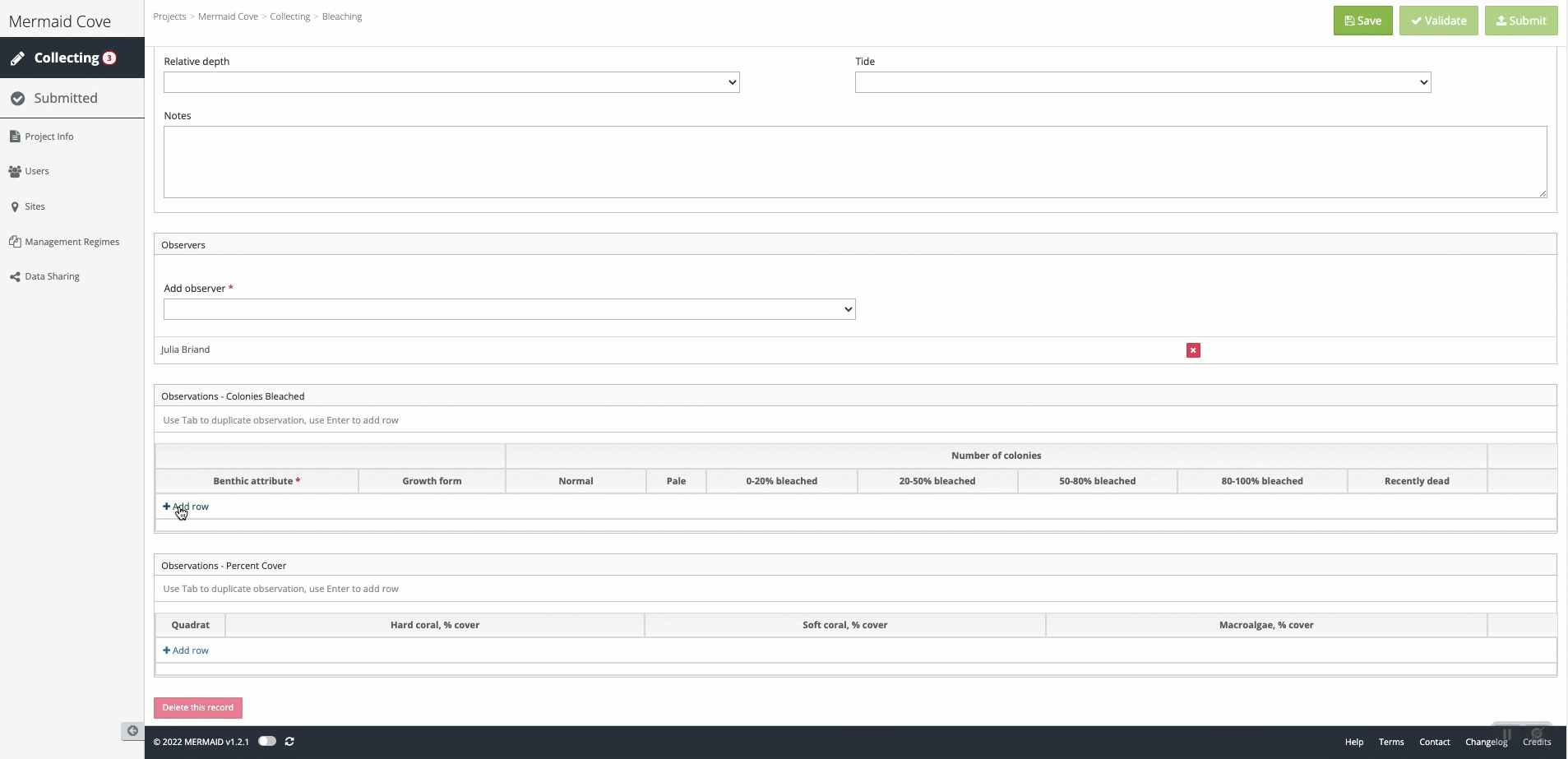 NAVIGATION TIP
Use the 'tab' keys to move across the colonies bleached and percent cover columns. At the end of the row, press 'Enter' to create a blank row to add the next complexity observation. If the same bleaching or percent cover is observed at the next interval, press the 'Tab' key at the end of the row to duplicate.