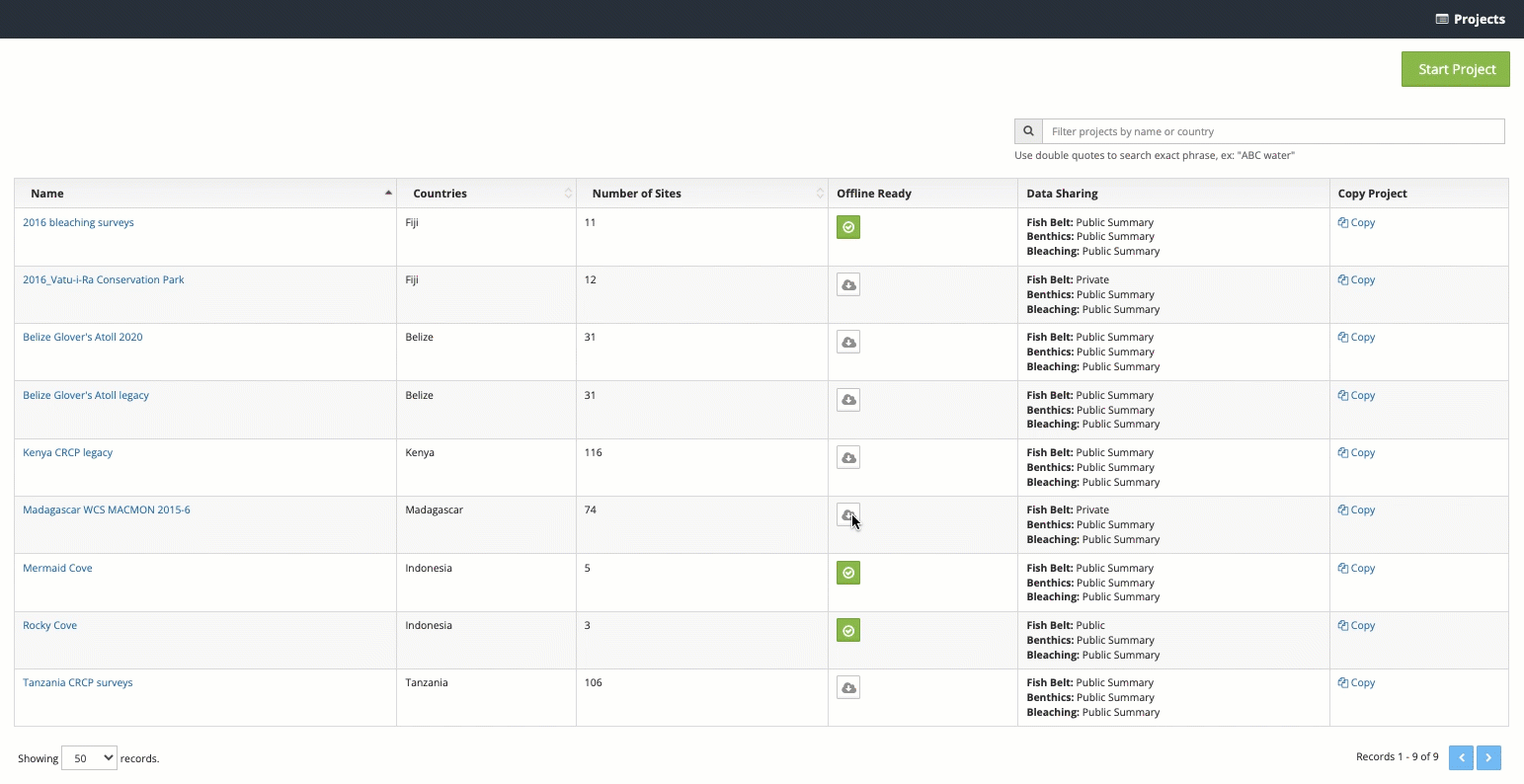 The Projects page lists all the projects you have created in MERMAID or have been added to as a collector or read-only user.
Click the left-hand "MERMAID" icon or the right-hand "Projects" icon in the header/navigation bar of any page to go to your main Projects page at any time.
Project details can only be edited while online.
If you are an admin for a project, you can edit the project by clicking on the project name and choosing a section to edit in the left toolbar. Here, you can change project info, remove or add additional users, create new sites and management regimes, and change your data sharing setting.